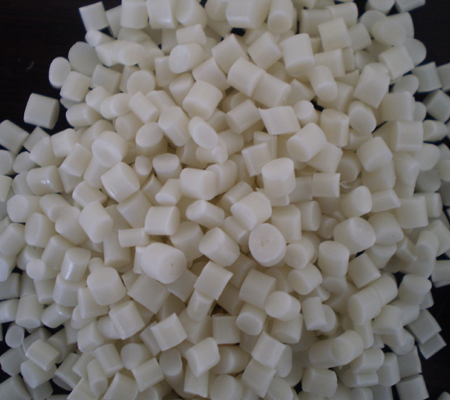 丙烯腈丁二烯苯乙烯ABS,ABS Sinkral® F 332是东莞市双帮塑胶原料有限公司常年销售的塑料,因为塑料价格行情每天都有新变化前天的报价不等于今天的报价。本公司销售的所有原料保证是原厂原包,随料可以提供生产厂商提供的物性表、SGS报告,COA原料出厂报告,REACH报告,SVHC报告,UL黄卡,提供原料注塑加工工程中可能出现的各种异常现象解决方法,塑料牌号太多,本网站没有提供的本公司也有代理,详情请咨询本公司相关业务人员0769-87795123,微信:13549213581 QQ:15397858 13549213581 肖生
ABS良好的流动性
Sinkral® F 332
丙烯腈丁二烯苯乙烯
Technical Data
产品说明
Sinkral F 332 is a general purpose injection moulding grade which combines excellent thermal stability during processing with a good balance between flow and impact characteristics.
Designation: Thermoplastic ISO 2580-ABS 1,MGN,105-15-16-20
Suitable for use in a variety of industrial sectors, for the production of small household appliances and white goods, vacuum cleaners and telephones.
Grade available in natural colour only.
The composition of this grade, on request, can meet European Regulations for packaging in contact with foodstuff.
总体
资料 1
• Technical Datasheet (English)
用途
• 大型家用电器和小型家用电器
• 工业应用
• 通用
外观
形式
加工方法
多点数据
•
Specific Volume vs
•
Viscosity vs. Shear Rate (ISO
Temperature (ISO 11403-2)
11403-2)
熔流率(熔体流动速率) (220°C/10.0 kg)
14g/10 min
ISO 1133
吸水率 (23°C, 24 hr)
0.30%
ASTM D570
简支梁缺口冲击强度 (23°C)
13kJ/m²
DIN 53453
-40°C, 3.20 mm
90J/m
ISO 180/4A
-20°C, 3.20 mm
100J/m
ISO 180/4A
0°C, 3.20 mm
130J/m
ISO 180/4A
23°C, 3.20 mm
190J/m
ISO 180/4A
-40°C 5
8.0kJ/m²
ISO 180/1A
23°C 5
14kJ/m²
ISO 180/1A
洛氏硬度 (R 计秤)
110
ISO 2039-2
Sinkral® F 332
丙烯腈丁二烯苯乙烯
载荷下热变形温度 (1.8 MPa, 退火)
101°C
ASTM D648
线形热膨胀系数 - 流动
9.0E-5cm/cm/°C
ASTM D696
表面电阻率
1.0E+14ohm
IEC 60093
体积电阻率
1.0E+15ohm·cm
IEC 60093
介电常数 (1 kHz)
3.10
IEC 60250
耗散因数 (1 kHz)
0.015
IEC 60250
UL 阻燃等级 (1.50 mm)
HB
UL 94
热灯丝点火温度 (3.00 mm)
650°C
IEC 60695-2-13
Designation
Thermoplastic ISO 2580-ABS
丙烯腈丁二烯苯乙烯ABS,ABS Sinkral® F 332是东莞市双帮塑胶原料有限公司常年销售的塑料,因为塑料价格行情每天都有新变化前天的报价不等于今天的报价。本公司销售的所有原料保证是原厂原包,随料可以提供生产厂商提供的物性表、SGS报告,COA原料出厂报告,REACH报告,SVHC报告,UL黄卡,提供原料注塑加工工程中可能出现的各种异常现象解决方法,塑料牌号太多,本网站没有提供的本公司也有代理,详情请咨询本公司相关业务人员0769-87795123 微信:13549213581 QQ:15397858
13549213581 肖生