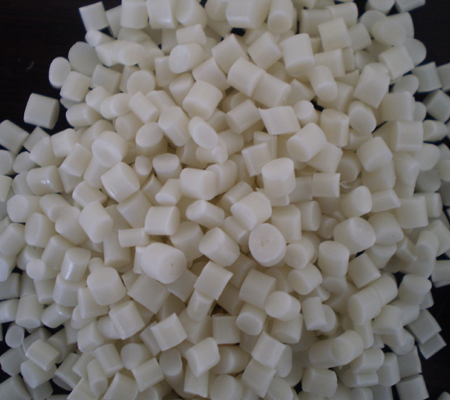 丙烯腈丁二烯苯乙烯ABS,ABS Sinkral® E 332是东莞市双帮塑胶原料有限公司常年销售的塑料,因为塑料价格行情每天都有新变化前天的报价不等于今天的报价。本公司销售的所有原料保证是原厂原包,随料可以提供生产厂商提供的物性表、SGS报告,COA原料出厂报告,REACH报告,SVHC报告,UL黄卡,提供原料注塑加工工程中可能出现的各种异常现象解决方法,塑料牌号太多,本网站没有提供的本公司也有代理,详情请咨询本公司相关业务人员0769-87795123,微信:13549213581 QQ:15397858 13549213581 肖生
ABS良好的流动性, 挤出
Sinkral® E 332
丙烯腈丁二烯苯乙烯
Technical Data
产品说明
Sinkral E 332 is a medium heat injection moulding grade offering good flow and good impact resistance together with an excellent thermal stability during processing.
Designation: Thermoplastic ISO 2580-ABS 1,MGN,105-08-16-25
Thanks to a low Yellow Index and colour constancy, it is suitable for selfcolouring, mainly in the automotive industry (internal trim parts). Grade available in natural colour only.
总体
资料 1
• Technical Datasheet (English)
供货地区
• 北美洲
• 拉丁美洲
• 亚太地区
特性
• 抗撞击性,良好
• 良好的颜色稳定性
• 热稳定性,良好
多点数据
• Specific Volume vs Temperature (ISO 11403-2)
熔流率(熔体流动速率) (220°C/10.0 kg)
10g/10 min
ISO 1133
吸水率 (23°C, 24 hr)
0.30%
ASTM D570
抗张强度
3
40.0MPa
ASTM D638
伸长率 3 (断裂)
75%
ASTM D638
弯曲模量
4
2200MPa
ASTM D790
弯曲强度
4
62.0MPa
ASTM D790
简支梁缺口冲击强度 (23°C)
12kJ/m²
DIN 53453
-40°C, 3.20 mm
85J/m
ISO 180/4A
-20°C, 3.20 mm
90J/m
ISO 180/4A
0°C, 3.20 mm
120J/m
ISO 180/4A
23°C, 3.20 mm
190J/m
ISO 180/4A
-40°C 5
8.0kJ/m²
ISO 180/1A
23°C 5
15kJ/m²
ISO 180/1A
洛氏硬度 (R 计秤)
111
ISO 2039-2
载荷下热变形温度 (1.8 MPa, 退火)
103°C
ASTM D648
Sinkral® E 332
丙烯腈丁二烯苯乙烯
线形热膨胀系数 - 流动
9.0E-5cm/cm/°C
ASTM D696
表面电阻率
1.0E+14ohm
IEC 60093
体积电阻率
1.0E+15ohm·cm
IEC 60093
介电常数 (1 kHz)
3.10
IEC 60250
耗散因数 (1 kHz)
0.015
IEC 60250
UL 阻燃等级 (1.50 mm)
HB
UL 94
热灯丝点火温度 (3.00 mm)
650°C
IEC 60695-2-13
Designation
Thermoplastic ISO 2580-ABS
丙烯腈丁二烯苯乙烯ABS,ABS Sinkral® E 332是东莞市双帮塑胶原料有限公司常年销售的塑料,因为塑料价格行情每天都有新变化前天的报价不等于今天的报价。本公司销售的所有原料保证是原厂原包,随料可以提供生产厂商提供的物性表、SGS报告,COA原料出厂报告,REACH报告,SVHC报告,UL黄卡,提供原料注塑加工工程中可能出现的各种异常现象解决方法,塑料牌号太多,本网站没有提供的本公司也有代理,详情请咨询本公司相关业务人员0769-87795123 微信:13549213581 QQ:15397858
13549213581 肖生